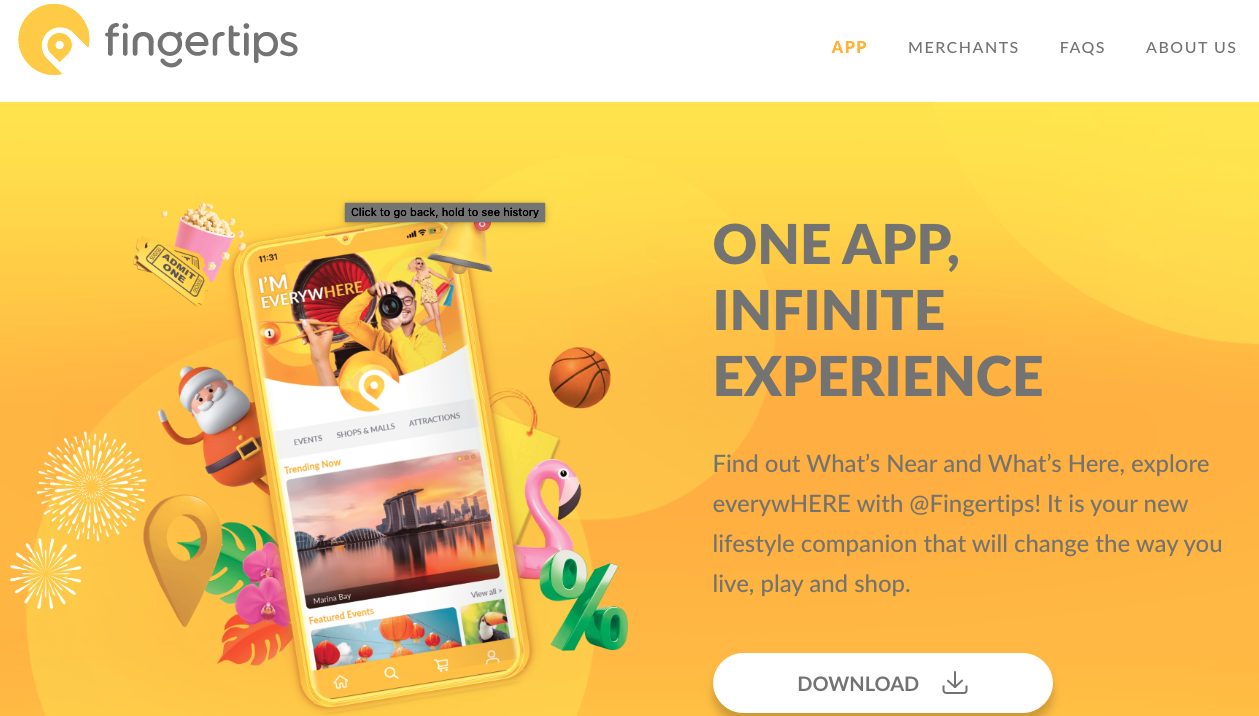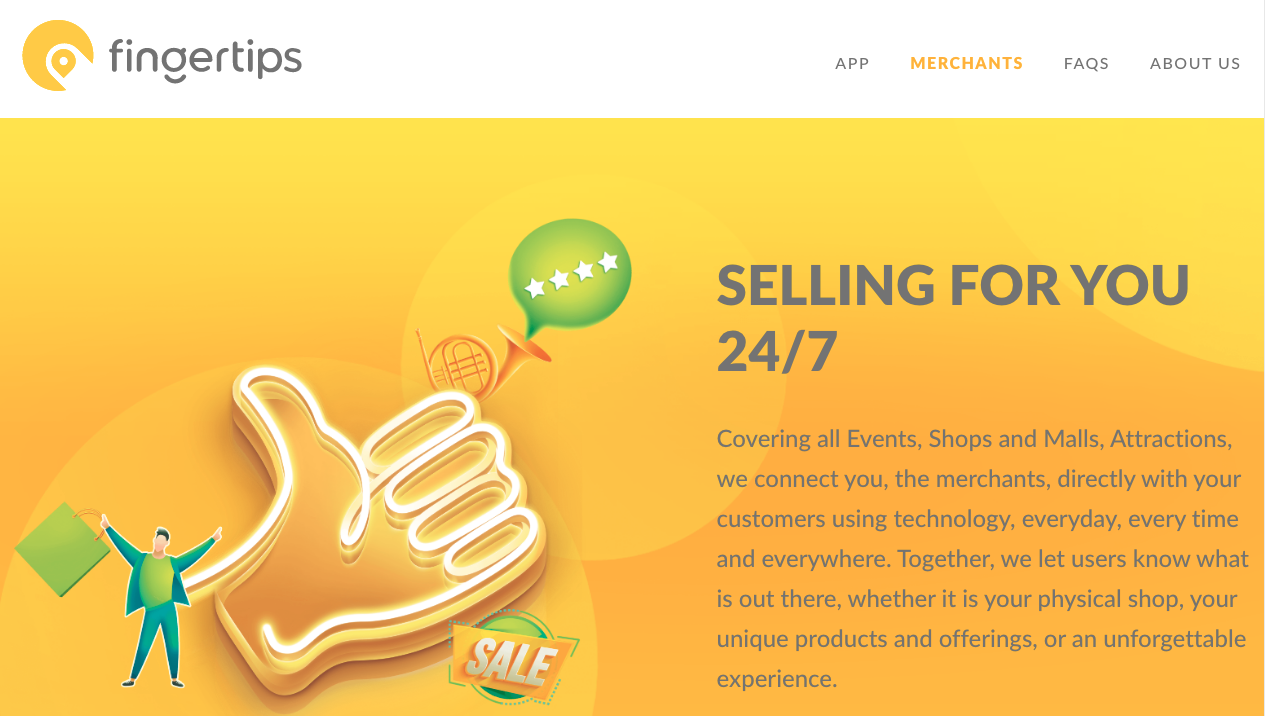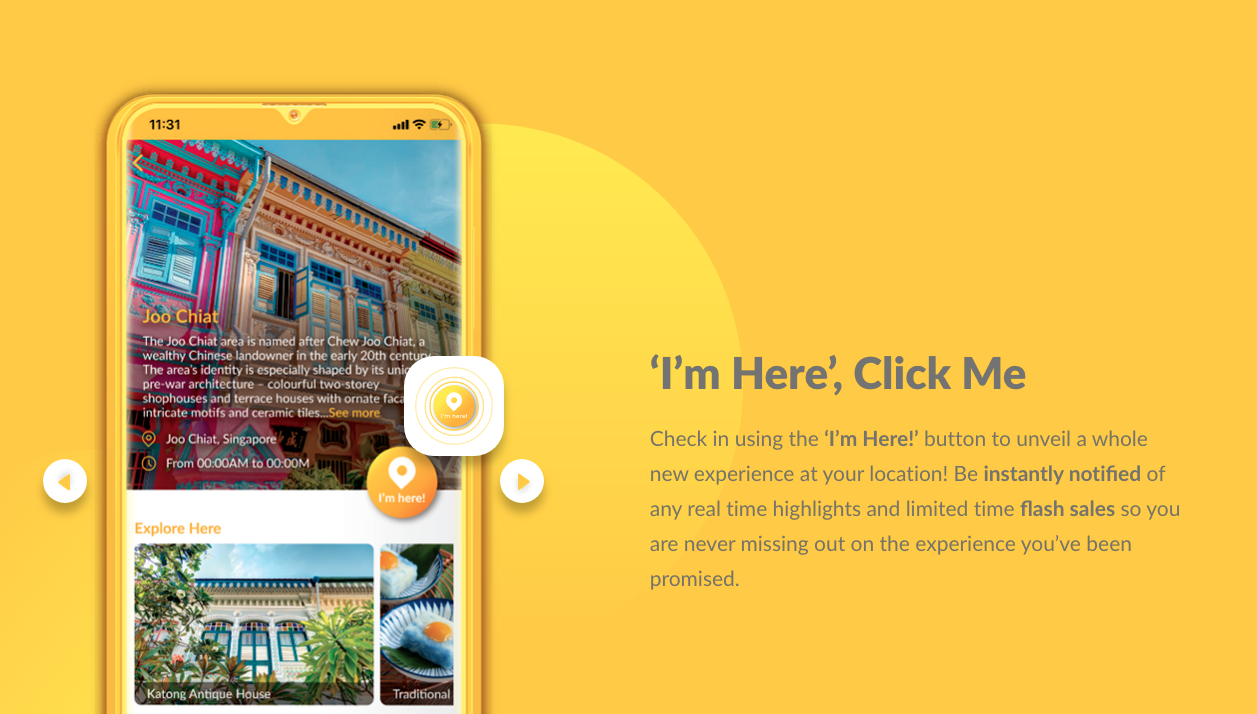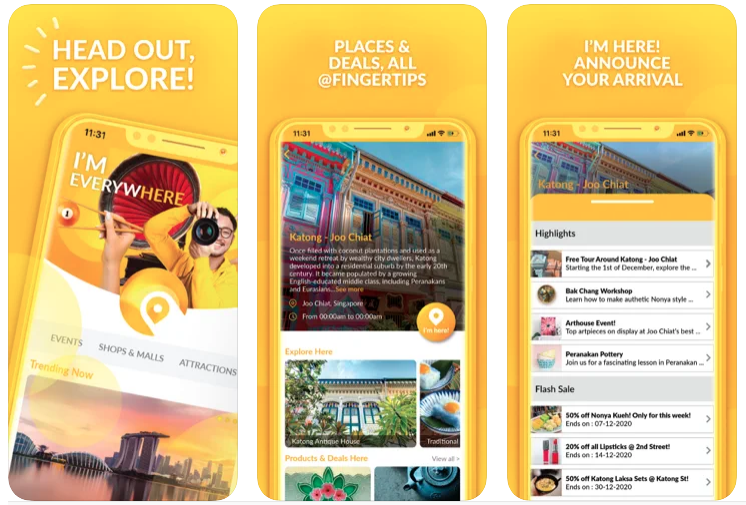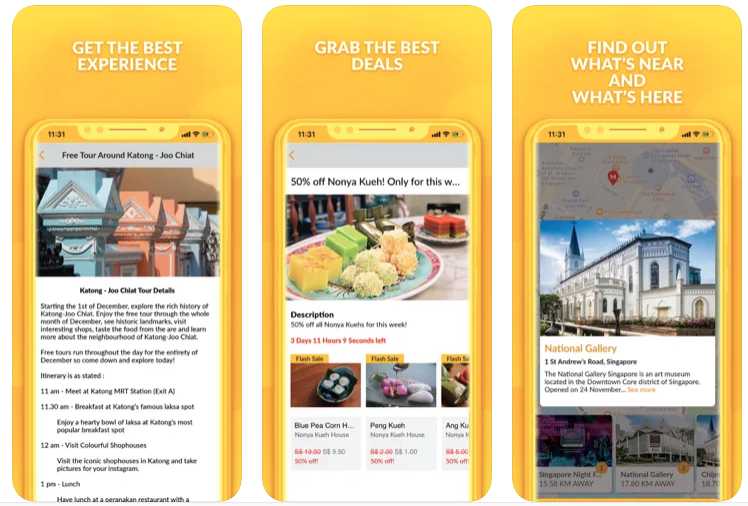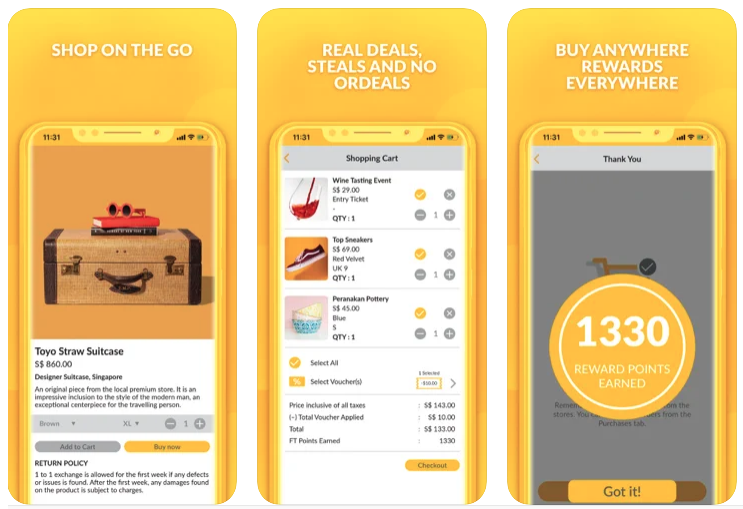 @Fingertips
A whole new retail experience awaits.
Find out What's Near and What's Here, explore everywHERE with Fingertips!
Fingertips is your new lifestyle companion that will change the way you live, play and shop. One App, Infinite Experience.
'I'M HERE', CLICK ME
Click on the 'I'm Here!' button to unveil a whole new experience at your location! Be instantly notified of any real time highlights and limited time flash sales so you are never missing out on the experience you've been promised.
ALL YOU NEED TO KNOW, IN ONE APP
Discover hidden gems in unexpected malls, unexplored heartlands, and vibrant venues with our comprehensive list of Events, Shops and Malls, Attractions (ESMA).
WHAT TO DO NEXT?
Found yourself in a location and don't know what to do? With the Fingertips app, there'll be no more missing out on real-time happenings, your favourite stores' flash sales, and great discounts!
BUY ONLINE, COLLECT IN PERSON
Grab the best deals online, pay via our secure payment gateways, and be rest assured that you are getting what you are paying for when you collect your goods in person.